football recap
In the news: Post hurricane lessons. Hey, even Chicago got 6.6 inches of rain in a day, as the fallout from the Hurricanes was widespred, but obviously worse in Houston and the like. David Foster Wallace committed suicide and that is a serious literary loss. The financial sector is seeing the structures that it believes in (and low regulation) to be a risky borrowed-money tightrope.
On the political side, an Atlantic Monthly freelance photog made McCain look like an evil overlord
(photo on left); we got Tina Fey nailing a spoof of Sarah Palin; and Palin has dressed up as Tina fey for Halloween. Man, that Palin/ McCain ticket really is popular! What's that? McCain is running for president, not Caribou Barbie?... Oh... and so you're not left with McCain looking down on you like Zod, below is a photo of Jaime Murray, who stars in the upcoming show Valentine (link with audio) along with Autumn Reeser (from the OC) and some no-name hacks..
+ The best and worst of Brett Favre was on display yesterday, no matter what the Daily News says in Jets Don't Make the Grade; I agree more than the coaching was horrible, and the play calls in the red zone - especially 3 straight runs?! none to the outside?! - were piss poor.
+ If you ever wanted to see Redskins' tight end Chris Cooley's junk, NOW'S YOUR CHANCE! (don't everyone jump at once. No, really, ew.)
+ The Tavaris Jackson Experiment (now on tour!) is not bringing Brad Childress wins. That game against the Colts was winnable, and Lombardi forgive me, Gus "Headbutt" Frerotte needs to play.
+ Lane Kiffin's about to be fired:
"Ah, that's not my decision," said Kiffin, sticking to the defiant "Al Davis does whatever he wants, don't blame me" mantra that got him into this purgatory. "So um ... I'm excited the way our staff and our players prepared this week.

"If I'm here, we'll do the same next week."

What NFL franchise would dump the head coach with a 1-1 record two weeks into a 17-week season?

This one.

Kiffin is finished in Oakland; it's now a matter of when.

His fate was sealed Wednesday, when Kiffin told the media that the 41-14 Monday night meltdown against the Broncos happened in large part because defensive coordinator Rob Ryan and the team's owner conspire to exclude him from defensive decisions.
Al Davis is one of the most powerful owners, and I suppose the comedy that is the Raiders isn't hurting anyone's bottom line... or else the other owners and the commish might consider some statements on this craziness. On the other hand:
Ryan's 18-minute, profanity laced clarification of his job responsibilities Thursday was not spontaneous. Multiple team sources confirmed Sunday that Ryan spoke publicly at the request of Davis...

Publicly, Ryan made himself the fall guy. Inside the Raiders' organization, he assumed the mantle of hero.

"Hell, somebody had to stand up and be a leader on this team," one Raiders source said proudly in the postgame locker room Sunday, praising Ryan's stance against Kiffin. "Rob acted like a leader. He stood up for this team and these players. He took responsibility. Unlike the head coach."...

The Raiders' defensive staff has circled its wagons. That group has no loyalty, nor is there any respect, for a head coach who publicly second-guessed a defensive game plan against the Broncos that did not call for blitzes or press coverage.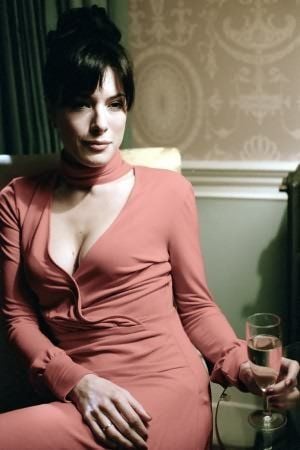 + Check our Footbawful, an offshoot of Basketbawful, about the worst in football.
+ And check out this interesting piece from Advanced NFL Stats on predictability in NFL play calls; most interesting to me is the idea that NFL coaches focus on percentages in isolation, not in relation to the previous play. I would wonder if this is true... but I ain't doing the research on that.
+ Associated: Denver's Mike Shanahan played to win the game like Herm Edwards used to and went for 2 points when 1 would have tied.
Here is an awfully mellow analysis of the Chiefs. Struggle? The SKY IS FALLING, relatively, for the Kansas City football team. They're uncompetitive. They have wide receivers taking snaps at QB. Thanks to Joe Posnanski, who knows how to write about losers:
But we didn't need this. We didn't need the Chiefs to become a national joke. We Kansas City folk have had enough Far Side humor with the Royals for a dozen years now, with their outfield burlesque, their base running antics, their managerial merry-go-round, their attempts to sign a professional softball pitcher. We didn't need the Chiefs to step over that line. Hey, it was OK if they lost. We figured they would lose. We just didn't need them to take the Nestea plunge into comedy.

Then, there they were on Sunday, playing three different quarterbacks, inventing a Scooby-Doo mystery about dizzy spells, allowing 300 yards rushing to a Raiders team that could not throw and, it goes without saying, losing for the 11th consecutive time. Oakland crushed the Chiefs 23-8. The only thing working Sunday was the concession stand.
The Giants make the Rams look horrible. Who gets the first pick in next year's draft, St. Louis or Kansas City? Keep #1 in Missouri!